Free collection, staff were amazing and helpful
Fast, reliable, easy, amazing staff, helpful, safe, free collection is something that other company they do not do or they charge if they do, best price in London, hassle free in one word
11th August 2020
Self-Storage for the Greater London Area
The nearest self-storage facility for Greater London residents is in Southwark. You can find storage units in a range of sizes from 10 sq ft (0.93 sq m) to 200 sq ft (18.58 sq m). There is a unit for everything in our Southwark branch.
Convenient Location
We are located near the major transportation links in Southwark. For Greater London residents, it is around a 25-30 mins drive. The travel time depends on the local traffic on the A205 or A2214. We have parking spaces available near the building along with lifts and trolleys to help transport your items to your unit.
Self-storage solutions you can rely on
Henfield Storage's goal is to simplify self-storage. We hope to match all our clients with their ideal units in a convenient, seamless manner. We have a team of experts on hand to help you with the selection process.
business or personal storage
Whether you are looking for personal or commercial storage space, our Southwark facility can handle it. Our units can flexibly tackle both types of jobs. Our units can hold clothes, furniture sets, inventory, and old files. You can rest assured that our facility is secure.
secure storage
Our system includes CCTV network, fire and intruder alarms, and trained security guards. We also have company policies that enforce this level of care and caution. No one in the building is allowed to have a copy of your key and we strictly enforce no visitors after hours.
extremely competitive
Henfield Storage strives to make our service as affordable and accessible. Our price match guarantee is a testament to our mission to have the lowest price on the market. If you find a local quote that is lower than ours, we will match that price. 
We also have flexible payment plans and incentives for our customers. Advance payments can get 15% off your total bill, and long contracts can save £250 for a minimum contract of 3 months. 
Call Henfield Storage to learn more about our offers!
Other facilities in London
Other facilities in the area
We guarantee storage facilities with the LOWEST prices! If you find a local comparable quote that's cheaper,
let us know and we'll match the price!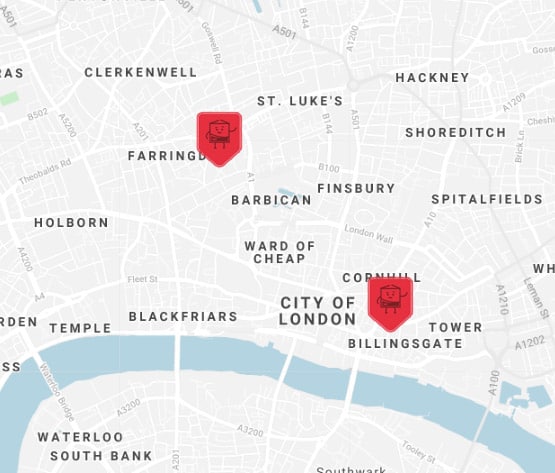 Henfield Storage (Click+Store) – Free Collection

Call 020 3613 2599

Get a quote

Safestore Self Storage

79-89 Pentonville Rd, Islington, London N1 9LG, United Kingdom

Access Self Storage

1 Gresham Way, London SW19 8DW, United Kingdom
can we help you find easy money saving self-storage?
get started