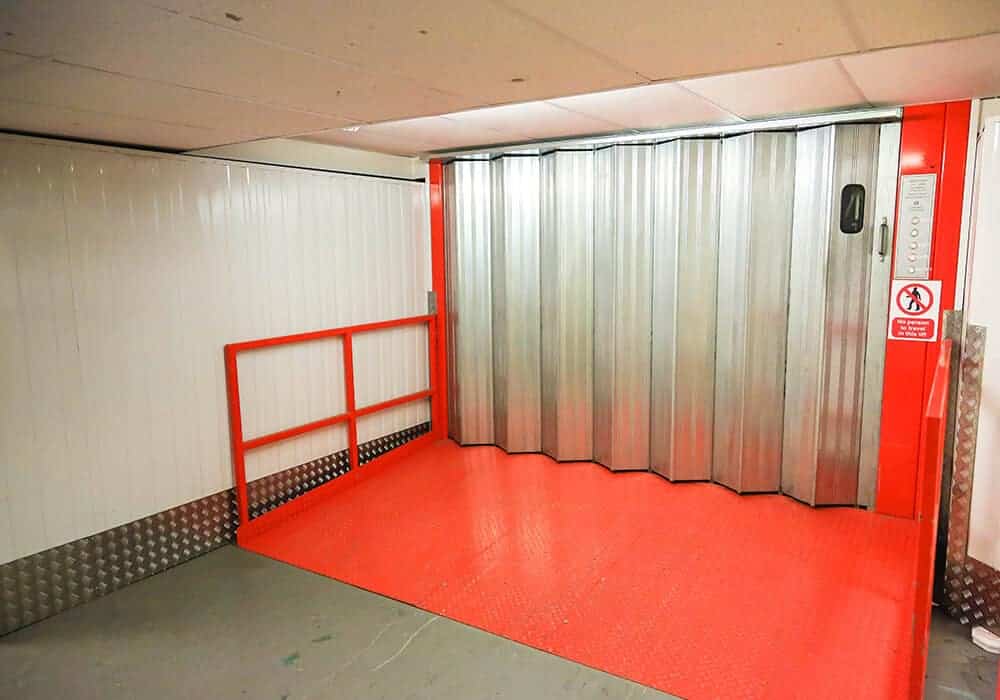 Southwark team
Peter

Store Manager

Sam

Jose
Storage in Central London
At Henfield Storage, we offer a convenient and affordable option for anyone interested in self-storage. Our Southwark facility is in a convenient location, giving easy access to anyone from South London, East London, and the City. There are numerous transport links nearby, meaning you could even pop down to see us from Central London during your lunch break. We've got everything you need to offer a comprehensive storage service that will satisfy your requirements.
Security Arrangements
Security is right at the top of our priority list at all times. We know that using storage in South London means you'll have plenty of personal or valuable belongings all in one place. As such, you need to know they're always protected.
Our storage facility in Southwark is fully-equipped with a modern CCTV, and there's security lighting to ensure the place stays illuminated during the night.
Additionally, this facility is armed with both fire and burglar alarm systems. Both of these are highly sensitive and will be monitored 24/7 by a remote station. If either alarm is every tripped, there will be a response on the scene almost immediately.
Every single one of our storage units in the Southwark storage facility is made out of steel. In fact, we use the same steel partitioning and cage roof as the big self-storage brands out there (only our storage units are available for much lower prices!).
To ensure no-one else has access to your unit, you will provide your own lock and key for it. This means you're the only person that can unlock your unit or give someone a key for it. Don't worry, if you forget to bring one with you on the day you can buy one from us.
Benefits of Our Southwark Storage Facility
It's almost impossible to find storage in London that's not overly expensive. A lot of companies will try and bleed you dry by demanding extra fees and charging more for additional services. The benefit of our Southwark storage facility is that we're transparent with all costs. We give you a no-obligation quote, and that's exactly what you pay for our storage units.
As a local business, we want to give our fellow Londoners the best self-storage service around. We know how hard it is to transport items from your property into a storage unit. So, we provide this service for you! We send out drivers to help load up a van full of your things, then deliver it to your unit. If you choose our StoreAway service we can even bring it back to you when you decide to move out!
Perhaps one of the most underappreciated benefits of our storage facility in Southwark is that we're in such an excellent location. We're quite literally a ten-minute drive away from Blackfriars Bridge, and only five minutes from Rotherhithe Tunnel. If you want to get to us by public transport, then South Bermondsey train station is only a five-minute walk away. This makes everything more convenient for you as it's easy to get to your storage unit if you ever need to take things out or add some extra items.
About Henfield Storage in Southwark
We established our Henfield Storage facility in Southwark to offer people a more affordable and trustworthy storage solution in London and the City. Our company has been around for over 40 years; we live and breathe self-storage! As a result, we know that no two customers are the same – particularly in an area like Southwark.
Many of our customers use our South London storage facility to keep personal belongings when they're moving house – or if they've just moved to London. As a result, we know they need large storage units to keep half their life in! At our Southwark storage facility, we have individual units that are up to 200 sq. ft. in size. This is the perfect place to store all of your furniture as you move flat!
Likewise, we have a lot of business customers who come to us from the City. They're looking for a secure place to keep extra books or important briefcases. As such, we cater to them as well with our small storage options that are no bigger than a typical locker.
With so much experience in this line of work, and a range of different storage options, Henfield Storage in Southwark is the ideal place for anybody that needs expert storage solutions in South London.
FAQs
Get A Quote Today
If you have loads of belongings that need to be put in a secure storage facility, then book online and get a no-obligation quote today! It's fast, easy to do, and we'll even send out our collection team if you need them.
reviews
4.9
/5
1896 reviews
'Great service.'
Staff were very helpful and friendly.
'Would def recommend!'
Very helpful and friendly! Great value for money too, compared to the other storage companies in London!
'The answer to my prayers, the complete solution.'
I loved the flexibility of choosing the right sized storage facility. The offer of a complimentary van for the day was a godsend, I'd been very worried as to how to move the items to storage. The fact that I was able to take up the storage & van between Xmas and New year was also a life saver. Apart from all that the staff were really friendly.
Read more
Friendly and helpful service from Ben and Ryan.
'Great service'
These guys are amazing! Great communication throughout the booking procedure and during the collection. Very clean van with the company logo on collection, kind and thoughtful driver who offered great help with loading and unloading the van. Fantastic service, thank you!
Read more
'Wont find cheaper or better value then henfield in chiswick'
I used henfields collection service at chiswick store and it was quick and easy. Ben came and advised us we could fit into a smaller unit and save us money. His overall approach and level of customer service was great and would definitely recommend henfield storage in chiswick
Read more
'Great, Individual & company customer service'
I was made to feel respected and valued as a new (returning) customer. Ben, specifically, made the move from another storage unit to Henfield very easy
'Good value for money.'
Very knowledgeable and friendly service.
'polite, helpful'
Polite and helpful. good prices
'Very good service at the Wimbledon branch. Mash the manager is first class.'
Very good service at the Wimbledon branch. Mash the manager is first class. Highly recommended.