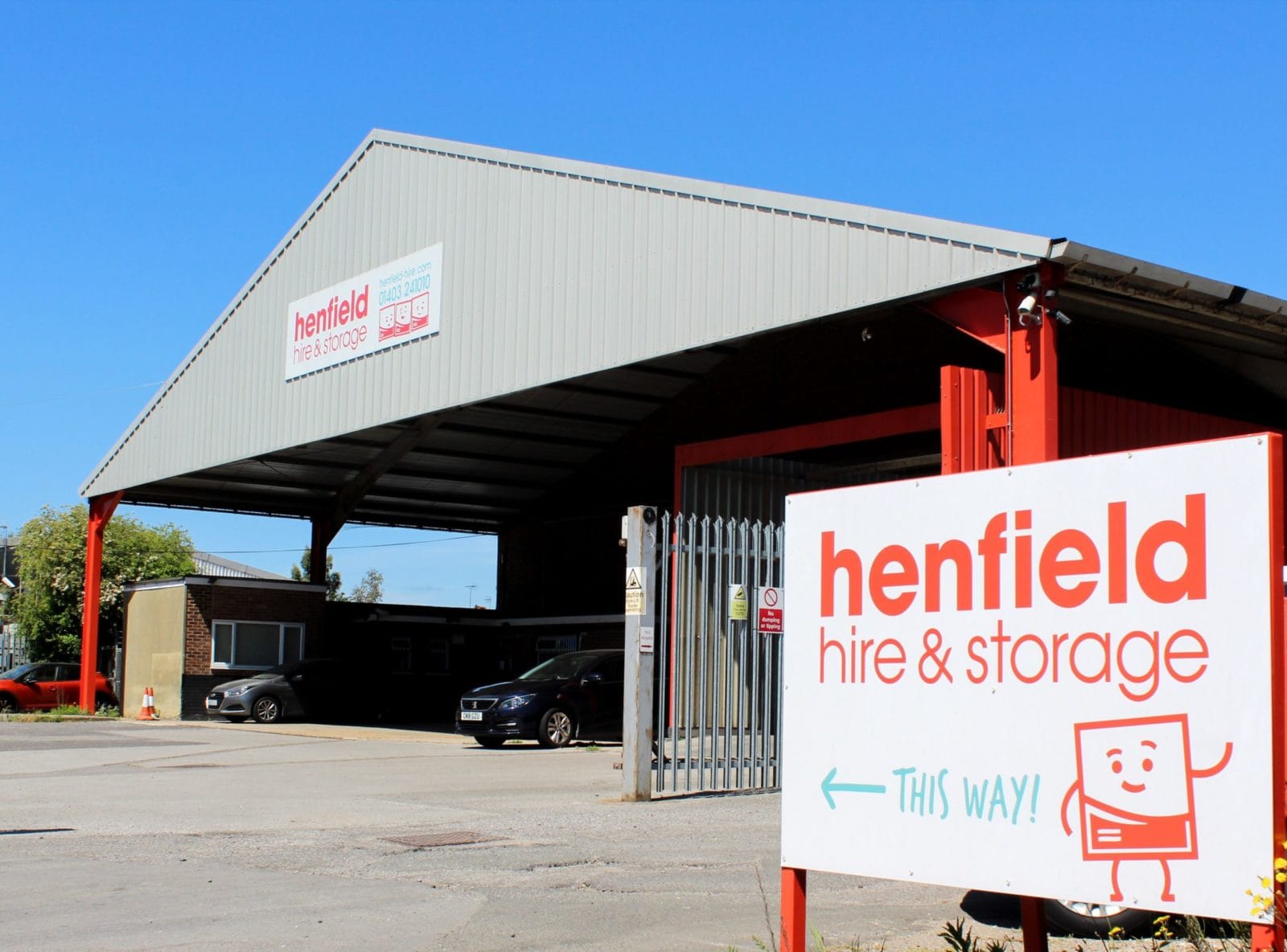 Horsham team
Dan

Store Manager

Tracy

Nora

Barry

Matty
Storage in West Sussex
If you live in West Sussex and are searching for the best storage solutions, then head to our Horsham storage facility today. We're located right in the middle of the town, just a short distance from Horsham railway station. This gives terrific transport links to let us cover Sussex and South Surrey. The facility is packed full of secure storage units, lockers, and our friendly Horsham team! Along with this, it's the only one of our sites that offers car and van rental solutions as well.
Security Arrangements
We strongly believe that a self-storage facility without top-class security measures shouldn't be in this industry. Securing your belongings is something we take very seriously. As a result, our Horsham storage facility comes with a whole host of security arrangements to give you peace of mind.
Each individual storage unit has steel walls and steel doors, which makes them almost impossible to penetrate. This prevents people from breaking into your individual unit, while also offering protection in case there's a freak accident, and something falls on it. They're all locked and sealed by a padlock, and we encourage all our clients to bring their own, which means you're the only person with the key.
As far as actual security measures go, the whole building is fully alarmed with wired and wireless connections. We have fire and intruder alarms that are hooked up to a monitoring station that sense out a fast-response team if they're triggered. There's also a CCTV system in place to give us a full view of everything that's going on. We even use security lighting to help keep the facility well-lit during dark periods.
Benefits of Our Horsham Storage Facility
When it comes to storage in Horsham, there aren't many other companies that offer the service we provide. Our self-storage solutions are built to benefit you in a number of ways. Primarily, we want to make this service more accessible and affordable to everyone in West Sussex and Surrey. Compare our prices to any other companies providing self-storage in Horsham, and you'll see we can save you a lot of money.
You don't just get savings from us, you also get the benefit of transparency when booking. There are so many storage companies out there that give you a quote and then add on countless admin fees and extra charges. At Henfield Storage, what you see is what you get. The online quote you receive will include all rental fees and charges – we don't hide anything, and we certainly don't burden you with useless fees.
Furthermore, we offer various payment methods for our customers in Horsham. Many people are fine paying the traditional way and setting up a direct debit that comes out every month. However, if you'd prefer to pay upfront for a set number of months, then you can do just that! Get all the payments out of the way by prepaying, and we'll even throw in an additional discount up to 15%.
About Henfield Storage in Horsham
Inside our Horsham storage facility, you will find plenty of storage units of various sizes. We know there are other self-storage providers in the area, but most of them will only have a specific sized unit. Sometimes, this can be far too big or way too small. At this facility, we cater to various needs with progressive sizes that range from small lockers to 200 sq. ft. units.
We also offer free collection where our Horsham team will collect your storage items and transport them for you
We're open for business every day of the week, with restricted opening times on weekends. If you need to visit your storage unit at our Horsham facility, then you have total access during our opening hours. Unfortunately, for security reasons, we can't let you into the facility when we close up the shop. But, you can come and go as you please inside our opening hours!
FAQs
Get Your Quote Today
For the best self-storage in Horsham, come to Henfield Storage and get your quote today. Make a booking via our site, or phone one of our lovely customer advisors who will gladly guide you through the process.
the UK's most trusted storage service
5.0
/5
1915 reviews
the UK's most trusted
storage service
5.0
/5
1915 reviews
'Excellent'
Very good service. Efficient and professional.
'Helpful and polite all the way through.'
Very friendly and adaptable when I changed my mind on unit size. Very good organisation for distancing.
'A very good experience.'
Very good customer services. On the ball and in constant touch to check everything was in order before the move, right up to the morning of the move. . Extremely competitive prices. Well organised reception. Can you imagine a free collection service from our old storage company. Very helpful driver and we followed him to the storage building.
Read more
Good prices, good customer service
Taken care of by Tracy, who was extremely friendly, professional and helpful.
Speedy and overall efficient service.
Quick, simple and efficient