Quick, simple and efficient
25th March 2020
Self-Storage for the Camden Area
For our Camden clients, our nearest facility is located at Staples Corner, offering very comfortable units that go from 10 sq ft lockers to 200 sq ft rooms in order to fulfill every single one of your storage needs. Take our word, when you will start using our self-storage units, you will not want to share them with anybody.
Convenient Location
Our Staples Corner storage building is situated just a 30-minute journey away from Marble Arch, and even closer than that from Nothing Hill and NW postcode area. Our great location is accompanied by a wide range of top-quality storage units for all clients.
Self-storage solutions you can rely on
For over 40 years we have fulfilled our clients´ self-storage needs and we are happy to say that we hope to do so for another 40 years. Our specialized team will be always ready to answer any of your questions or queries and offer you the most accessible and comfortable self-storage units out there.
business or personal storage
It does not matter what stuff you want to store, all your belongings will be very safe and secure in our great self-storage units at our Staples Corner storage building. Our reputation precedes us. In fact, we are so popular around here that even the top newspapers have talked about Henfield Storage.
secure storage
If you want your belongings to be safe, you better leave them at our Staples Corner storage facility. We are very proud of our top-class security arrangements, including steel walls and doors, making our units almost impossible to access, fire and intruder alarms all over the building, a CCTV security system network that functions 24/7, and, of course, fully trained security guards to give you the peace of mind you deserve.
extremely competitive
Besides our top-notch, secure, comfortable, and spacious self-storage units we also provide very accessible payment plans for all of our clients. By giving you the possibility to select one of our multiple storage options, you can choose to pay month after month or pay in advance. Additionally, we will even help you decide which unit to rent for you to save some of your money.
Our experience is reflected in our self-storage units located at Staples Corner. Call Henfield Storage today to know more about our offers.
Other facilities in London
Other facilities in the area
We guarantee storage facilities with the LOWEST prices! If you find a local comparable quote that's cheaper,
let us know and we'll match the price!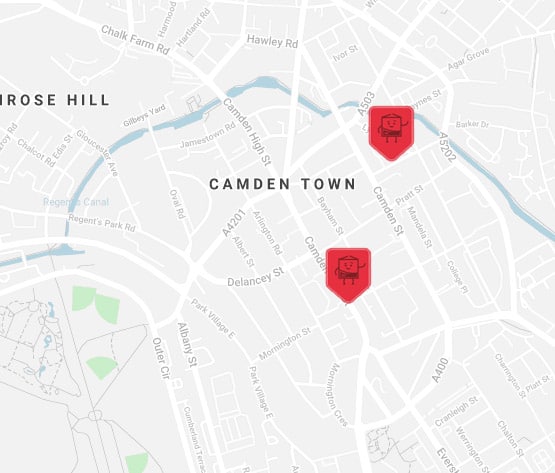 Henfield Storage (StoreAway) – Free Collection

Call 020 3613 2599

Get a quote

Access Self Storage

Belgrove House, Belgrove St, London WC1H 8AA, United Kingdom

Safestore Self Storage

1 Oakfield Rd, London SE20 8QA, United Kingdom
can we help you find easy money saving self-storage?
get started